Time
Start time: 12.30 pm
End time: 2.00 pm
Description
The recording of this event is now available on:
The Society's Diversity and Inclusion Mission Statement outlines how we are aiming to create a culture of inclusion and growth for members, recognising and respecting our difference in terms of backgrounds, beliefs, life experience, perspectives, personality and skills. While the D&I committee will focus across a number of areas of diversity during 2021, starting with our Mental Health Loss and Grief event held on 22nd February, our next event will take the opportunity presented by International Women's Day coming up in March to celebrate and hear some of the stories of the women that make up a third of our profession in Ireland.
In the first Society of Actuaries in Ireland International Women's Day event, scheduled for 16th March, we plan to hold a virtual fireside-chat-style panel event. We have 4 excellent panellists at different stages in their careers and lives and all having had their own experiences. The event will be hosted by the D&I Committee's own Mike Frazer.
The theme for International Women's Day 2021 is #ChooseToChallenge – in our event, we will explore themes that impact everyone such as overcoming challenge, being or finding role models, the strengths that see you through. This is not just an event for the women in our profession. It is for everyone – not just to recognise, acknowledge and support our female colleagues, family and friends, but it's also an opportunity to learn something for ourselves about life, career and everything in between.
NB: 
As a security measure, there is a two-step registration process before you receive the link to join any webinar.  The first step is to register your interest in attending a webinar by making a reservation for an event via the Society's website.  You will receive a link to then register via the Zoom platform.  It is after this second registration step that you will receive the link to join the webinar. 
Speakers/Presenters
Evelyn Bourke
Eva McEneaney, Standard Life
Mairead O'Mahony, Mercer
Viviana Pascoletti, Royal London

Biographical details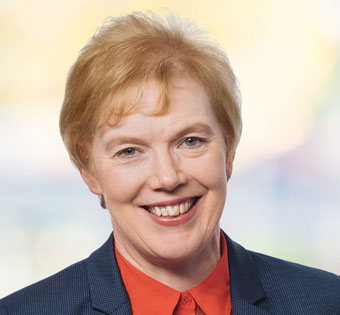 Evelyn Bourke, one of the first two women in Ireland to qualify as an actuary in 1987, has just recently retired as the Group CEO of Bupa. She was appointed Group CEO in July 2016, having been acting CEO since April 2016 and prior to that was CFO from Sept 2012.  Previously Evelyn worked at Standard Life and Friends Provident in financial director and Board roles and spent 10 years in consulting in the UK with Tillinghast Towers Perrin (now part of WTW).  She started her career in Dublin with New Ireland Assurance and Lifetime Assurance before moving to London in 1991. Evelyn is a non executive Director of Bank of Ireland, London First and M&S plc. Evelyn has an MBA from London Business School. She is a native of Tipperary, grew up on a farm as the oldest of six, and is married to Seamus Creedon, also an actuary. 

Eva McEneaney qualified as an actuary in 2017 and has worked in the life insurance industry for the last 7 years. After graduating from DCU's Bachelor of Actuarial Mathematics in 2014 she joined New Ireland Assurance, where she worked for 4 years before moving to Standard Life. Her roles have mostly focused on Solvency II reporting. Eva is the Chair of the Recent Qualifiers' Committee and also contributed to the improvement of the ERM Database during its 2018 refresh.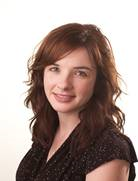 Mairéad O'Mahony is the Chief Commercial Officer for Mercer in Ireland. In this role, Mairéad has overall responsibility for client retention, sales, partnerships and market growth initiatives for Mercer's Irish business. Mairéad graduated from the UCD actuarial degree in 2003 and as an actuary in 2006. Mairéad has a keen interest in D&I and is a member of the Society of Actuaries in Ireland's D&I Committee. She also sits on the Board of the not-for-profit organisation, Autism Assistance Dogs Ireland. Mairead has 3 young children and lives in Cork.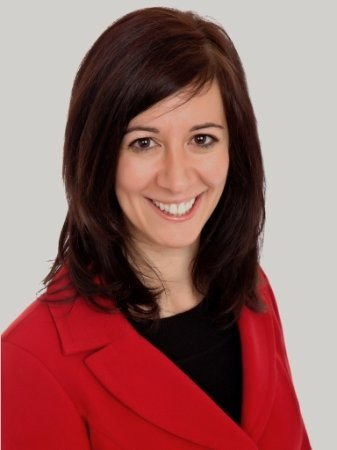 Viviana Pascoletti has held several senior roles in the Irish insurance and reinsurance industry over many years. She is currently CFO and Executive Director of Royal London Insurance DAC.  She was previously CEO of Berkshire Hathaway Reinsurance (Ireland) and CRO of SCOR in Ireland. Viviana started her actuarial career at EY in London and held other roles in risk management, capital management and pricing.  Viviana is also active in the industry, she served on the Board of DIMA until it merged with Insurance Ireland and has served on various SAI Committees over the years, including the Life Committee of which she is currently a member. Viviana is originally from Italy and is married with two teenage children.
Personal Development: This is a Personal Development Event.