Select event format
Live event
Time
7.00pm: Drinks reception
7:45 Dinner 
Venue
Radisson Blu Royal Hotel, 8 Golden Lane, Dublin 8
Description
The 2023 Student & Recent Qualifiers' Ball will be hosted jointly by the Student and Recent Qualifier Committees on Friday, 12th May 2023.
The occasion affords actuarial students and recently qualified members the opportunity to socialise and come together.
This will be the highlight of the Student and Recent Qualifiers' calendar, so be sure not to miss out!
Dress code: Formal
Who Should Attend: All Student and Recently Qualified members. The definition of recently qualified is left up to the individual.
Please add any dietary requirements you have when making your reservation to the "Remarks" section.
Cost: €70.00 (Price includes a drinks reception, three-course meal and a live band)
All attendees can add 1 guest to their reservation, and pay for both reservations online
*Please use the online booking system if you wish to attend this event*
** You must make a full payment when using the online booking system to secure your place**
This event is co-sponsored by Acumen Resources, Irish Life, WTW and Grant Thornton

Acumen Resources is Ireland's leading actuarial recruitment agency. Our actuarial directors have actuarial qualifications and have worked in a wide variety of practice areas. This allows you to tap into a significant actuarial network and maximise your chances of finding the right actuarial job with the right company. Acumen Resources is the preferred supplier to several leading insurers, reinsurers and consultancies – this means if you are seeking an actuarial consulting or insurance job you will have access to the best opportunities available in the Irish actuarial market.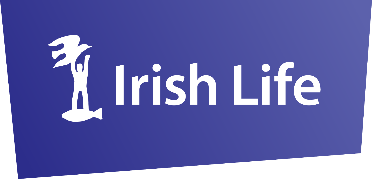 Irish Life is one of Ireland's most trusted and successful financial companies. They currently help to look after the health and financial wellbeing of over 1.5 million people in Ireland – about 1 in 3 of the population.  For over 80 years they have been helping the people of Ireland to build better futures and the company continues to grow and evolve through its innovative products, leading health and wellbeing solutions, responsible pension and asset management strategies and dedication to customer care.

WTW is one of the leading insurance, investment and pension consultancies, insurance brokers and risk advisors in Ireland. Over the past 100 years, we have built an outstanding reputation for superior client service. We employ 550 people in our offices in Dublin, Cork, Limerick, and Galway. Our experience and expertise in many industries enables us to provide an unrivalled service to our clients. In addition to our heritage in the Irish market, being part of the WTW Group means that we can deliver a truly international service.

Grant Thornton is Ireland's fastest-growing professional services firm, with over 2,600 people operating from offices across Ireland, Isle of Man, Gibraltar and Bermuda. We work with a wide variety of domestic and international clients, across a range of industries, from Insurance to Aviation. We deliver solutions to all business challenges, including regulatory & risk, strategy development, project and change management, data analytics, technology, sustainability, and human capital. Grant Thornton International has over 68000 employees across 147 markets.