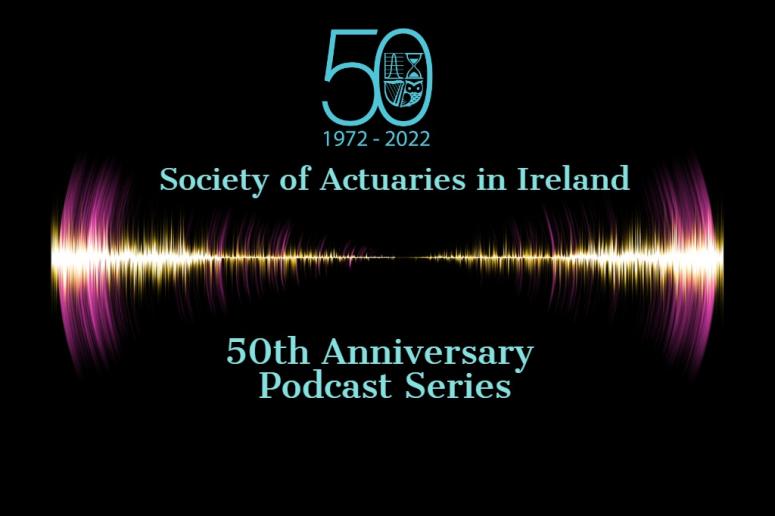 We are delighted to publish the first episode of our new podcast series, celebrating 50 years of the Society of Actuaries in Ireland.
In this series of podcasts, host, Aileen O'Meara and a number of esteemed guests from the Society of Actuaries in Ireland discuss the evolution of the Society and its role in Ireland over the last 50 years; where we started, how we got to where we are today and where we see ourselves heading as a profession. 
The series grants an insight into the early days of the profession, creating an audio record of our history; reflecting on where we are now and contemplating where we are heading and what are the challenges and opportunities for the Society and individual actuaries.
 
Episode One
In this first episode 'The Evolution of the Society', Aileen O'Meara and guests, Roz Briggs, Rosemary Commons, and David Kingston discuss the origins of the Society of Actuaries in Ireland. They tell the story of how we developed and grew over the years, how Ireland evolved and how the profession responded to the opportunities that emerged, and how the profession contributed and served the public interest in a changing world. 
You can listen to this wherever you get your podcasts.  Just search for Society of Actuaries in Ireland and don't forget to subscribe!