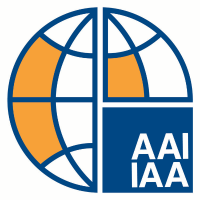 The International Actuarial Association (IAA) published a paper on Actuarial Aspects of ERM for Insurance Companies produced by the Enterprise and Financial Risk Committee (EFRC).
Padraic O'Malley (FSAI), a member of the EFRC, who led the development of the paper said "We hope that this paper will be of use to insurance practitioners looking to develop or improve their ERM systems. The paper provides an overview of a large range of topics and we would hope that risk practitioners could review the paper and consider whether the various concepts might be of use to their organisations."
The purpose of this paper is to provide assistance to actuaries or other practitioners in relation to Enterprise Risk Management ("ERM") and to help to achieve greater consistency in relation to knowledge and awareness of various topics.
The paper is wide ranging and deals with the possible components of an ERM system. The purpose of the paper is not to describe any individual element of ERM in detail but to assist in understanding the various elements of ERM and the various areas for consideration.  Therefore, it is considered that the paper is more likely to be of relevance to practitioners who are assisting in the development of an ERM system or where the ERM system is at a relatively early stage of maturity.
The paper is intended to complement previous papers on risk management produced by the IAA and is part of the IAA's efforts to contribute to risk management knowledge. The paper is primarily focused on risk management in the insurance industry and actuarial aspects of ERM but many of the concepts are also applicable outside of the insurance industry.
To learn more about the work of the IAA on this topic, contact the Chairperson of the Enterprise and Financial Risk Committee, care of the IAA Secretariat.
The paper is available on the IAA website under PUBLICATIONS/PAPERS.