Time
Start time: 12.30 pm
End time: 2.00 pm
Description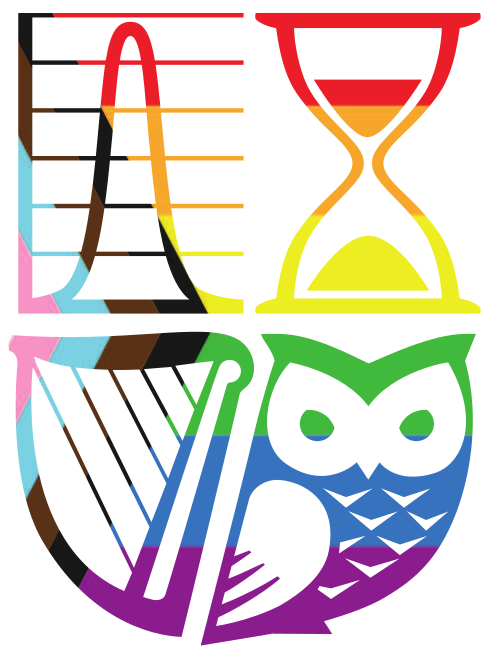 The Society's Diversity and Inclusion Mission Statement outlines the Society's aim to create a culture of inclusion and growth for members, recognising and respecting our difference in terms of backgrounds, beliefs, life experience, perspectives, personality and skills.
The D&I committee is focussing across a number of areas of diversity during 2021.
A number of events have already been organised by the D&I committee on topics such as mental health, the experience of female actuaries and unconscious bias training.
Our next event will look at the work and life experience of LGBTQIA+ actuaries and will consider such issues as the significance of role models and allyship.
We are fortunate to have a panel of three speakers from different backgrounds and career stages to share their insights and experiences on some of these topics. The event will also cover the careers of the speakers; and how the speakers overcame professional challenges to become successful in their careers.
NB: As a security measure, there is a two-step registration process before you receive the link to join any webinar.  The first step is to register your interest in attending a webinar by making a reservation for an event via the Society's website.  You will receive a link to then register via the Zoom platform.  It is after this second registration step that you will receive the link to join the webinar.
Speakers/Presenters
Angela Darlington, former CEO AVIVA UK & Ireland Life Insurance | Francis Coll, CRO - New Ireland and Sarah Manning, Risk Manager – Allianz Global Life
Biographical details
Angela Darlington, former CEO AVIVA UK & Ireland Life Insurance
Angela has had a very successful career, culminating in her tenure as CEO of AVIVA UK & Ireland Life Insurance. She previously held several senior executive positions within the AVIVA Group.
Angela is a well-respected role model for LGBT+ people and women in leadership, featuring 2nd on the 'OUTstanding Leading LGBT+ Executives List' in 2019. Angela was also the Executive Sponsor of Aviva Pride in the UK and actively champions the importance of diversity and inclusion in organisations.
Angela has a keen interest in sports and is a Liverpool FC fan.
Francis Coll, CRO - New Ireland
Francis has been the CRO of New Ireland since 2015. Before joining New Ireland, he held a number of senior positions in Irish Life. 
Francis is a strong champion of the benefits of embracing Diversity & Inclusion.  He is co-chair of the Bank of Ireland Group's LGBT+ employee resource group, which in 2020 won a National LGBT Federation 'GALAs' award.  He is also a member of the Insurance Ireland D&I working group.  Francis retains a strong interest in music, having studied this in his primary degree.
Sarah Manning, Risk Manager – Allianz Global Life
Sarah started her career as a consulting actuary in Deloitte in 2013 and subsequently moved into the field of risk management. Sarah loves travelling, singing and playing music on guitar. Her travelling has taken a bit of a hit since the pandemic, which has given her some more time to focus on her music skills and new found love of growing vegetables in the back garden.
Personal Development: This is a Personal Development Event.